Mark Meisner, CEO and founder of The Birch Group, said his firm has "always been intrigued by the tremendous corporate base in northern New Jersey." That prompted its first acquisition in the market, in 2018, when it purchased a two-building office campus in Morris County.
The company has since added more than $750 million worth of office property in the state — and Meisner seems no less bullish today, even with the uncertainty caused by the pandemic.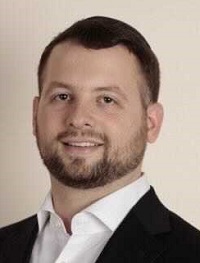 "Since demographics drive the real estate market, we feel that the significant shift to the suburbs will enhance leasing momentum," he said. He expects the trend to accelerate after the pandemic ends because "there will be less emphasis on mass transit-oriented locations."
The Birch Group is steadfast in that belief. In mid-April, it paid $255 million to acquire a four-building, 843,300-square-foot portfolio in the Short Hills section of Millburn from Mack-Cali Realty Corp. It's now planning a series of upgrades to the well-known properties at 51, 101, 103 and 150 John F. Kennedy Parkway, as it banks on one of New Jersey's acclaimed suburban submarkets.
"Those assets have always attracted the highest-end corporations and wealth management firms," said Meisner, whose firm has tapped Gensler to lead the design enhancements.
"We feel that making these improvements now will put us in a strong leasing position as the market picks up post-pandemic."
The deal is among nearly a dozen acquisitions in the state by the privately held, Nanuet, New York-based firm since spring 2018, as it has built a footprint in and around Morris County. Its first deal in spring 2018 was the purchase of 350 and 360 Mount Kemble Ave. in Morris Township, which have a combined 230,000 square feet and were 80 percent leased at acquisition.
The Birch Group increased occupancy to 99 percent and is now trying to repeat that success with its latest additions near Morristown, Meisner said, having bought 60 Columbia Drive, 100 Southgate Parkway and 1200 Mount Kemble Ave. for $77 million.
He said that rents in downtown Morristown, especially for new construction, are now $50 per square foot and tenants need to pay for parking. The portfolio offers immediate access to the downtown, "yet we can offer tenants a significant rent savings at a very desirable setting while still avoiding congestion during rush hour."
Both the Short Hills and Morristown portfolios were attractive because they're located near highways and leased between 70 and 85 percent, "which provides us with a reliable income stream and the ability to improve occupancy" through strategic investments and an aggressive leasing strategy, he said. He also noted that the Short Hills assets are within walking distance to the Mall at Short Hills and the Hilton Short Hills and offer 100 percent structured parking, which is unique in a suburban marketplace, he said.
In both the Morristown and Short Hills submarkets, the Birch Group is pursuing new tenants including financial services, law firms, accounting firms and major corporations.
Its strategy will largely hinge on the idea that office users will in fact return to the workplace, following a year in which their employees worked remotely. Meisner was confident in that prospect, he said, citing the increase of vaccines and the growing comfort level among workers.
"A majority of our small to midsize tenants have already begun to implement return-to-work strategies and many of them have been in the office for the better part of a year," Meisner said. "We are hearing from our larger corporate tenants that by the end of the summer, they will also have return-to-work programs in place.
"For a while, these plans will have some amount of flexibility as they may allow employees to split their time between coming into the office and also working from home or in remote locations a few days a week."
He added that many Manhattan-centric companies would start with such a protocol, likely resulting in the need for smaller, redundant locations that allow their suburban workforce to work closer to home a few days a week and commute into the city as needed. The so-called hub-and-spoke model will allow companies to maintain their corporate culture, collaboration and training, he said.
Research from Gensler may back that up. According to the design firm's U.S. Workplace Survey from summer/fall 2020, covering more than 2,300 U.S. employees, 52 percent of U.S. workers would prefer a hybrid work model.
Meisner said the demand now is similar to what his team saw after the 2008 financial crisis, and he thinks the recovery after the pandemic will be similar. They're seeing a strong increase in showings, he said.
"We'll come out swinging strong," he said.
As Meisner observed, northern New Jersey has seen a busier market for homebuyers. According to data from New Jersey Realtors, closed sales of single-family homes through March 2021 in Bergen County were up 30 percent over March 2020. Homes stayed on the market for 51 days, down from 70 days in March 2020.
In Morris County, closed sales were up 18.4 percent over March 2020, staying on the market 46 days, down from 72 in March 2020. In Essex County, closed sales were up 14.2 percent over March 2020, and homes stayed on the market 41 days, down from 65 in 2020.
Meisner sees that as good news for suburban office buildings.
"We're still very bullish on the office sector," he said, adding: "If the residential market is a predictor of the office market, which we believe it is, we expect to see a significant rebound in office leasing, particularly in the third and fourth quarters of 2021."
Source: Real Estate NJ